Welcome to St. Patrick ! Happy Advent !!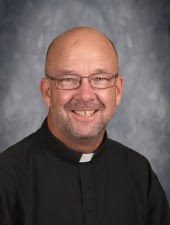 Immaculate Conception of the Blessed Virgin Mary Mass times (12/8/22):
St. Patrick – Portland:  9:30 AM (all school Mass also) and 6:00 PM
St. Joseph – Pewamo:  6:15 AM, 12:00 and 6:30 PM
St. Mary – Westphalia:  8:15 AM and 7:00 PM
SSPP – Ionia:  8:00 AM and 5:30 PM (English), 7:00 PM (Spanish)
St. Edward – Lake Odessa:  12:10 PM and 7:00 PM
St. Gerard – Lansing:  6:30 AM. 8:10 AM, 12:05 PM, 6:00 PM
* St. Patrick Parish Office will be Closed on Thursday, December 8, 2022
* The Diocesan collection Retirement Fund for Religious Fund will be this weekend, collection envelopes will be at entrances for those who give online.
---
Christmas Schedules:
Reconciliation during Advent:
Saturday's from 10-11 AM and 3-4 PM
Tuesday's (beginning 12/6/22) 5:00 – 5:40 PM
Christmas Masses:
December 24,  2022 – 4:00 PM and 6:00 PM
December 25, 2022 – 8:00 AM and 10:00 AM
Reconciliation opportunities in surrounding parishes
---
MEGA Rock Raffle Information can be found here
Purchase your MEGA Rock Raffle Ticket online here
---
The Chapel will be reserved for Social Distancing–Masks Required in this area –Per the directives from the Diocese of Grand Rapids each parish must have a designated area to socially distance, masks are required in this area. Complete details can be found on the Diocese of Grand Rapids website
What's Happening
Join our community through these events. We'd love to have you!