Announcements
Morning prayers: 7:30-7:35 am & 8:45-8:50 am.  Please do not phone the school office during these times.
(11/27) Advent is a Time to Prepare
(11/24)
Happy Birthday
Happy birthday to Lily Kwiecinski today, to Darren Hengesbach and Mr. Austen on Wednesday, to Connor Cross and Mrs. Jean Hengesbach on Thursday, to Nolan Schafer and Mr. Lear on Friday, and to Benjamin White on Saturday.
(11/23)
Mind Over Matter group featured on WILX TV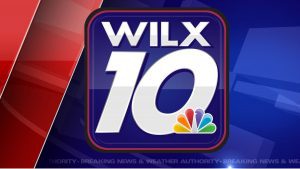 The new Mind Over Matter group at St. Pat's was featured on WILX TV tonight. Thank you Mrs. Garcia and Emma Scheurer for all of your work in getting this group going!
https://www.wilx.com/…/23/students-offer-mental-health-help/
(11/21) School newsletter
(11/16) School Newsletter
(11/15)
Suspension of all St. Patrick Athletic games and practices
All games and practices have been suspended for St. Patrick Athletic teams until December 8th.
Here is the MHSAA release regarding the state shutdown.
(11/13)
Toys for Tots
Due to the pandemic families are struggling more than ever and need our help. This year St. Patrick School and Parish will be collecting toys for the Toys for Tots School Spirit Challenge 2020. We are asking that you please drop off your donations in the donation box outside of the School Office starting November 16 until December 10. Let's work together to make sure that every child wakes up with a present under the tree this Christmas.
(11/09) This is a notification that St. Patrick School has identified any and all staff members who qualify for a Teacher Covid-19 Grant that was created by Public Act 166 of 2020 under Article 5, Section 949q. 
School Calendar
Monday, November 30

Executive School Board Meeting

Monday, November 30 5:00 pm - 6:30 pm
St Patrick Portland-1-STPP-Room 118 (150)

contact: Melissa Schrauben

Cancelled JH Boys Basketball @ Laingsburg 5:00

Monday, November 30 5:00 pm - 7:00 pm
Laingsburg Middle School, 112 High St, Laingsburg, MI 48848, USA

Tuesday, December 01

Cancelled JH Boys Basketball @ P-W 5:00 (Rescheduled from 11/04)

Tuesday, December 01 5:00 pm - 7:00 pm
Pewamo-Westphalia Community Schools, 5101 Clintonia Rd, Westphalia, MI 48894, USA

Wednesday, December 02

NO busing

Wednesday, December 02


Mass for grades 5-8 (closed to public)

Wednesday, December 02 9:30 am - 10:30 am
St Patrick Portland-1-STPP-Church (150)

Cancelled JH Boys Basketball vs. Fulton HOME @ SPS 5:30

Wednesday, December 02 5:30 pm - 7:30 pm
St. Patrick Catholic School, Portland, 122 N West St, Portland, MI 48875, USA

Thursday, December 03

School Mass (grades 1-4)-closed to public

Thursday, December 03 9:30 am - 10:30 am
St Patrick Portland-1-STPP-Church (150)

Sunday, December 06

Athletic Association Meeting

Sunday, December 06 6:30 pm - 7:45 pm
St Patrick Portland-1-STPP-Parish Hall (150)

Monday, December 07

Cancelled JH Boys Basketball @ Fulton 5:00

Monday, December 07 5:00 pm - 7:00 pm
Fulton High/Middle School, 8060 S Ely Hwy, Middleton, MI 48856, USA

Tuesday, December 08

School Board Meeting

Tuesday, December 08 6:30 pm - 8:30 pm
St Patrick Portland-1-STPP-Parish Hall (150)

Wednesday, December 09

NO busing

Wednesday, December 09


High School Mass-closed to public

Wednesday, December 09 9:30 am - 10:30 am
St Patrick Portland-1-STPP-Church (150)

Thursday, December 10

Friday, December 11

Jean and Spirit Wear Day

Friday, December 11 7:30 am - 7:30 am