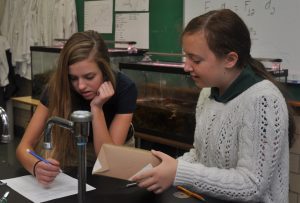 Course Offerings
Course Offerings
Theology
Revelation of Jesus Christ
Who is Jesus Christ?
Mission of Jesus Christ (whole year)
Sacraments
Life in Jesus Christ
History of the Church
Life as a Disciple
English
English Literature and Composition
American Literature and Composition
World Literature and Composition I
World Literature and Composition II
Mathematics
Algebra I
Algebra II
Geometry
Pre-Calculus
Statistics
Science
Physical Science
Biology
Chemistry
Physics
Human Anatomy
Social Studies
World History
US History
Government
Economics
World Language
Choose a language through Michigan Virtual (Spanish, German, French, Sign Language, Chinese, Latin, Japanese)
Physical Education
Physical Education
Health
Other Required Courses
Art
Computers
Personal Finance
Capstone
Career Development
Electives
Yearbook
Study Hall
Teacher's Aide
Heartlands Institute of Technology (at Ionia High School)
Dual Enrollment
Michigan Virtual
School to Work
Advanced Placement Classes
Grade 12:
Biology
Calculus
English
History
St. Patrick School assigns 
letter grades using a 4.0 system
.  All credit classes are included in computing grade point average and class rank.  All members of the class are included in the class rank list.  Grades are recorded on the transcript, and class rank and grade point average are computed in January (end of 1st semester) and June (end of 2nd semester).
Credits from a program outside St. Patrick High School must receive prior approval to be counted toward graduation. The current course offerings are available in the school counseling office.
At the conclusion of each year, students' transcripts are reviewed to determine if they are on track for graduation requirements. If necessary, students must repeat classes they have failed in order to fulfill graduation requirements.