St. Patrick 3 and 4 year old Daycare
Daycare is available for 3 and 4 year old children. You choose the 2, 3, or 5 days you want to attend in the morning or afternoon.
St. Patrick Daycare is located in the lower level of the main school building, adjacent to the Preschool classroom.
Children must be three by the first day of school and must be toilet trained.
Please contact the Mr. Aaron Thelen or the office at 517-647-7551 if you have any questions.
The following forms will also need to be filled out:
Enrolled Preschool Students:
Daycare only:
Registration Fee $50.00
Agreement Form
Emergency Record (SPS) (will follow after enrollment)
Health Appraisal with physician signature (before first day)
Immunization Record
Birth Certificate
Tuition
2021 -2022 Rates:
2023 – 2024 

Daycare

Weekly

Rates

2-day week

3-day week

5-day week

Attend SPS Preschool

on the same day as daycare

$70

$105

$150

Daycare Only

$100

$150

$225
St. Patrick Daycare is a licensed daycare.  Tuition is tax deductible as a childcare expense.  Tax ID# 38-1390536.
.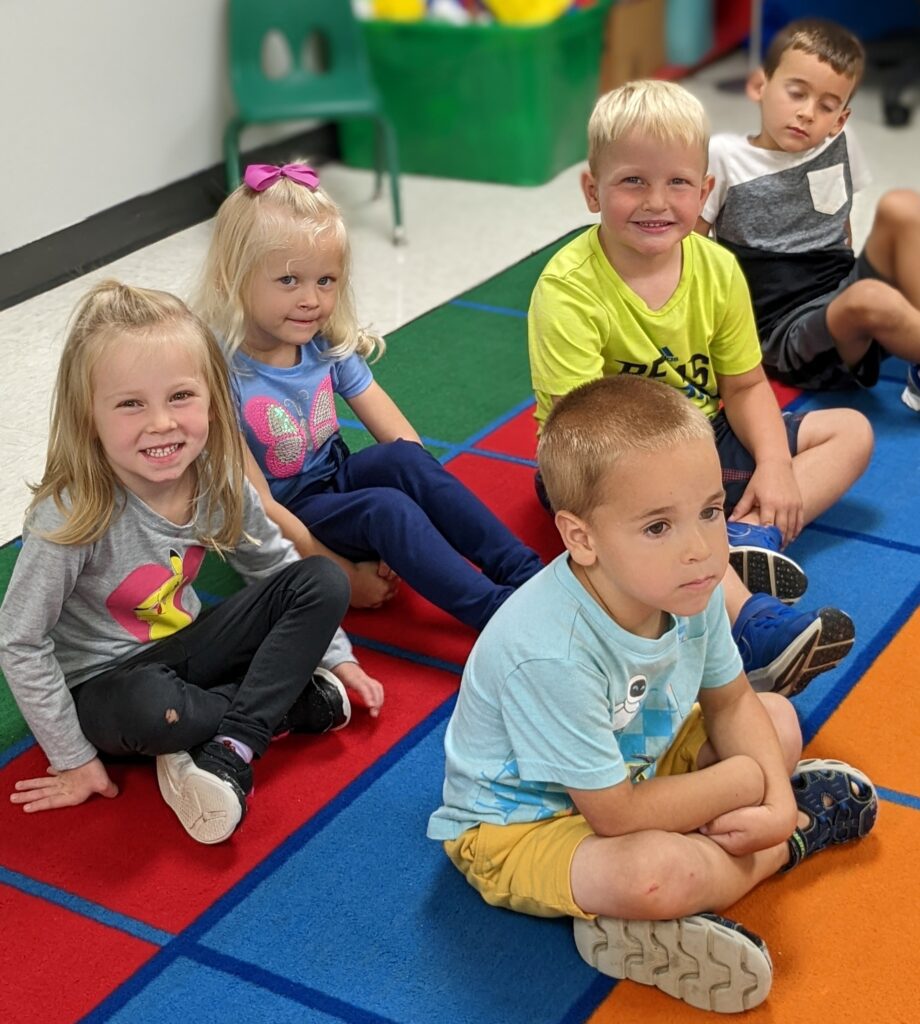 Sessions:
3 and 4 year old children can attend Daycare 2, 3 or 5 days a week.
Mornings and Afternoons
Hours:  7:00am – 5:30pm
.
Our School Year:
Daycare will begin on August 30 for the 2021-2022 school year and will end the week preceding Memorial Day.  We will follow the St. Patrick School/Preschool Calendar.  Inclement weather days follow the Portland Public/St. Patrick School closings.